Yesterday's results and today's athletic schedule. The weekly schedule is also included. Let's go Oilers!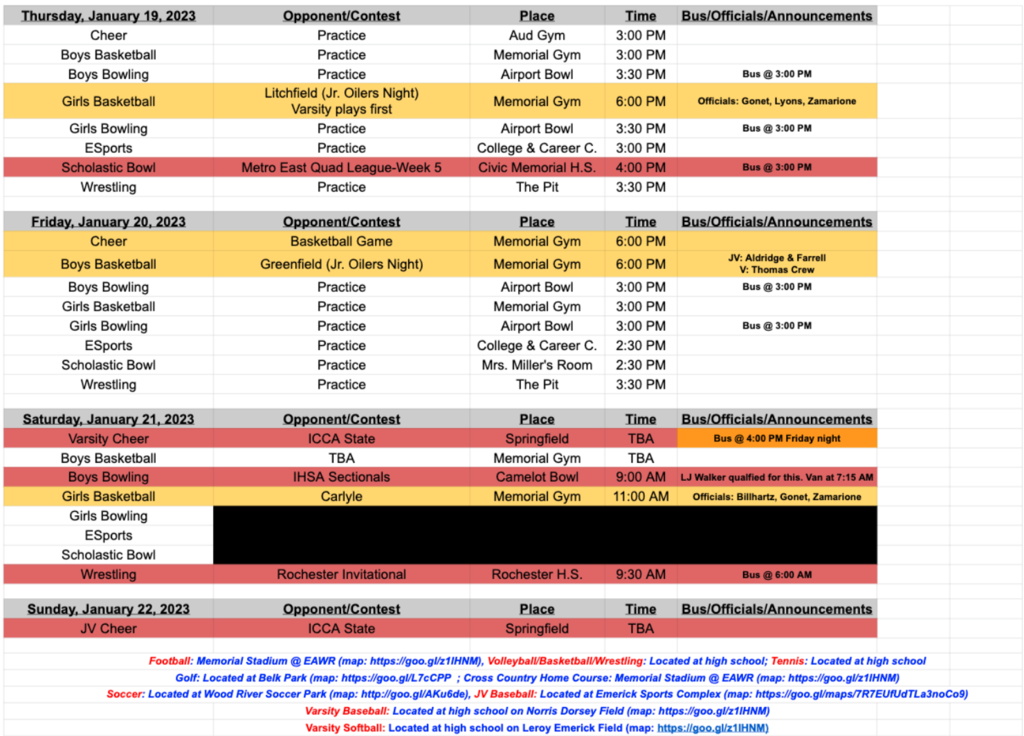 Oilers starting 2nd half up 30-18 over Red Bud.

Great job by the varsity cheerleaders at the Conference Championship today.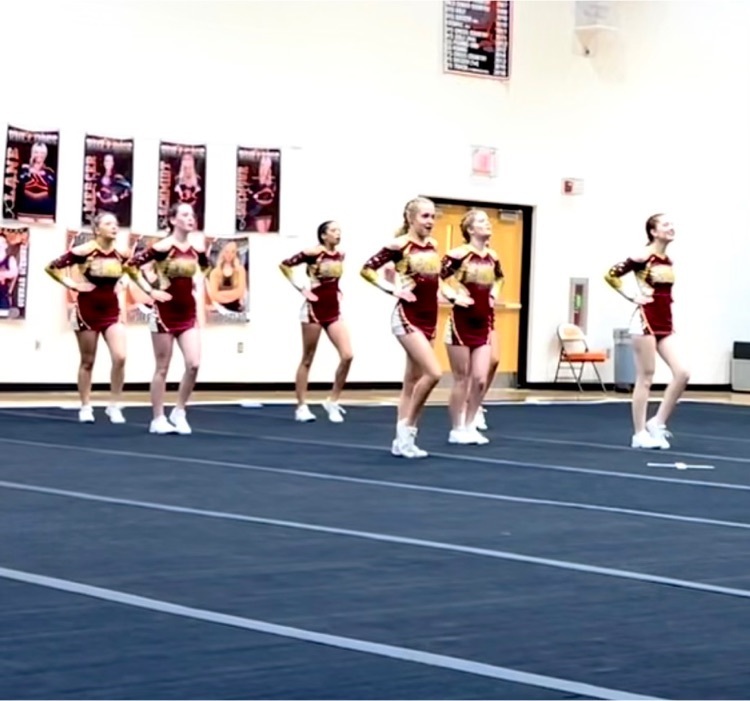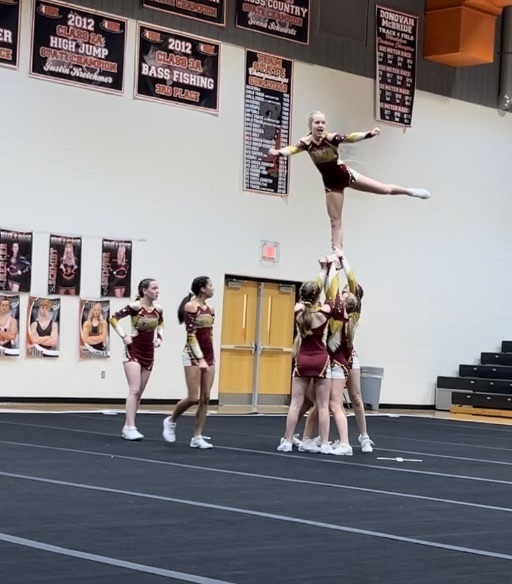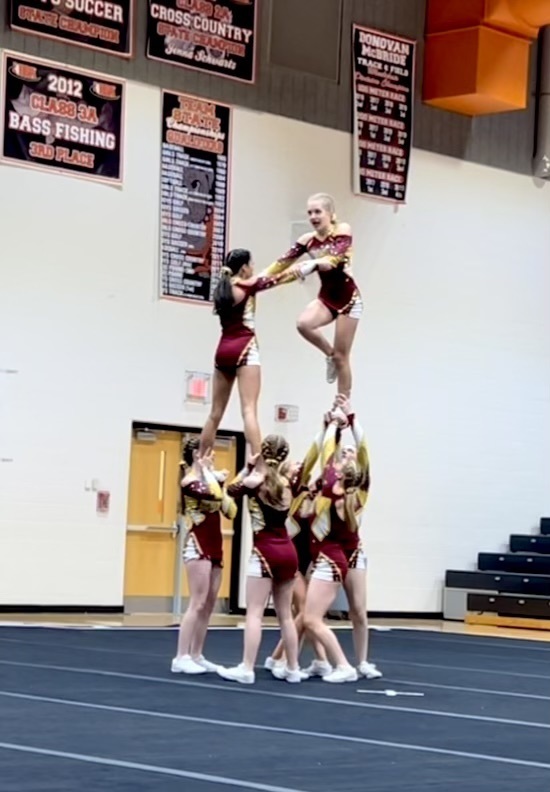 Varsity Cheer will compete tomorrow morning in the Cahokia Conference Competition. This competition will be at Waterloo High School as it is also the MVC Competition. Both conferences partner to host this large event.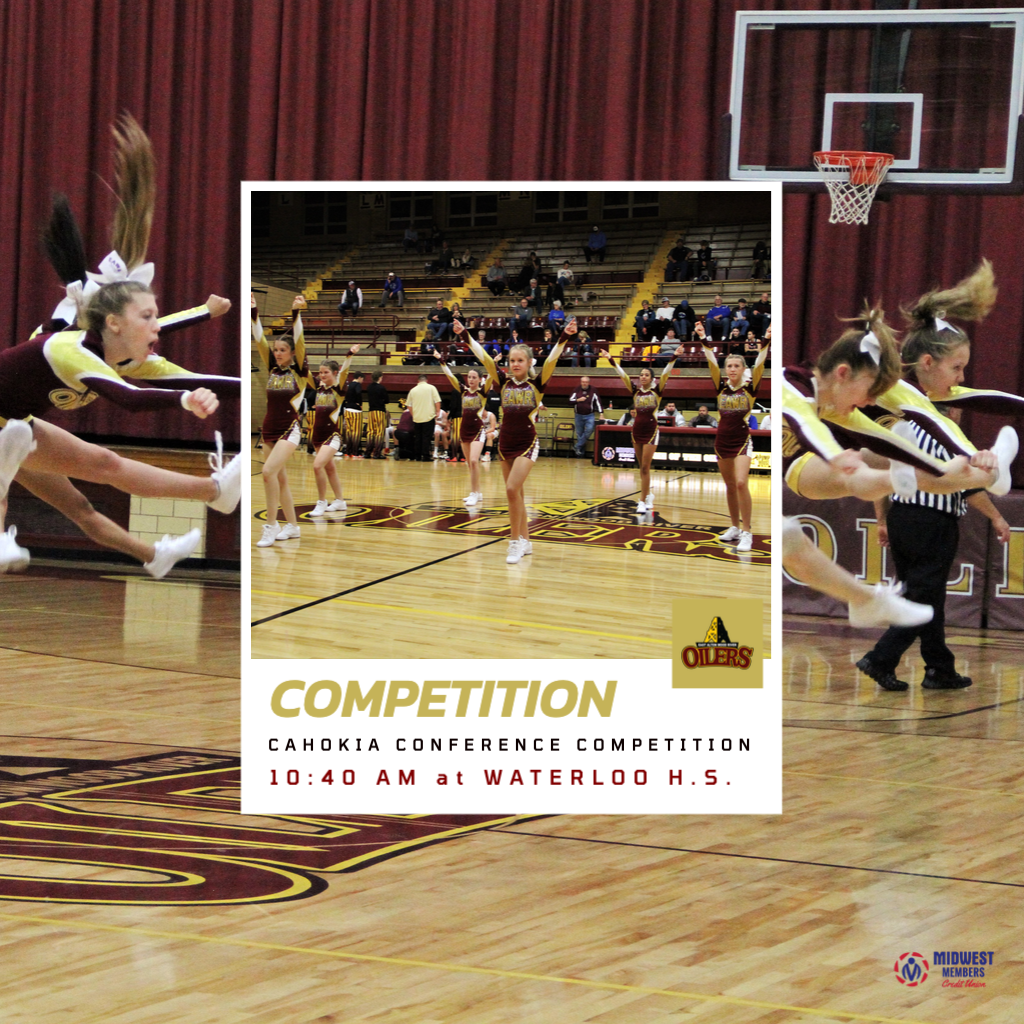 Oilers at Columbia Eagles!
Congratulations to Kaylee and Abigail for doing great things here at EAWR! Also recognized today was Valeria Salas (not pictured).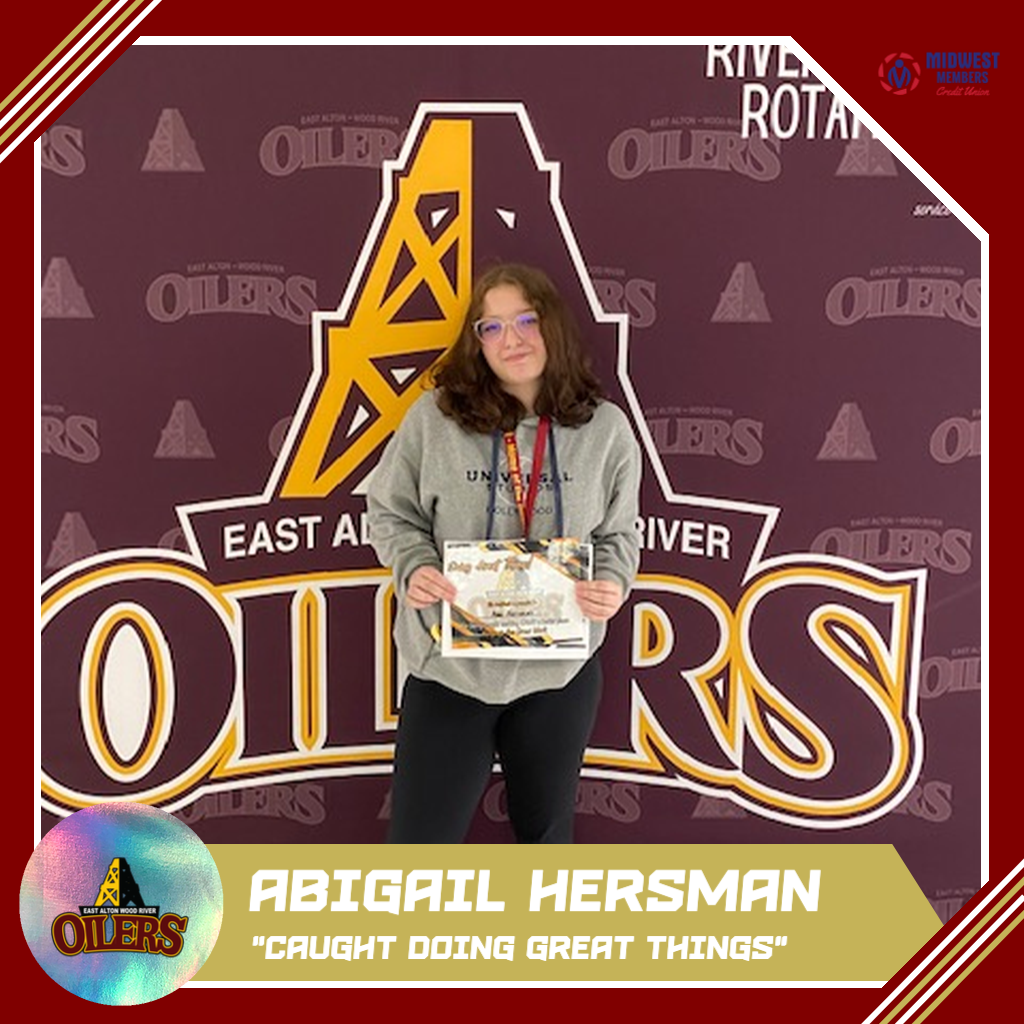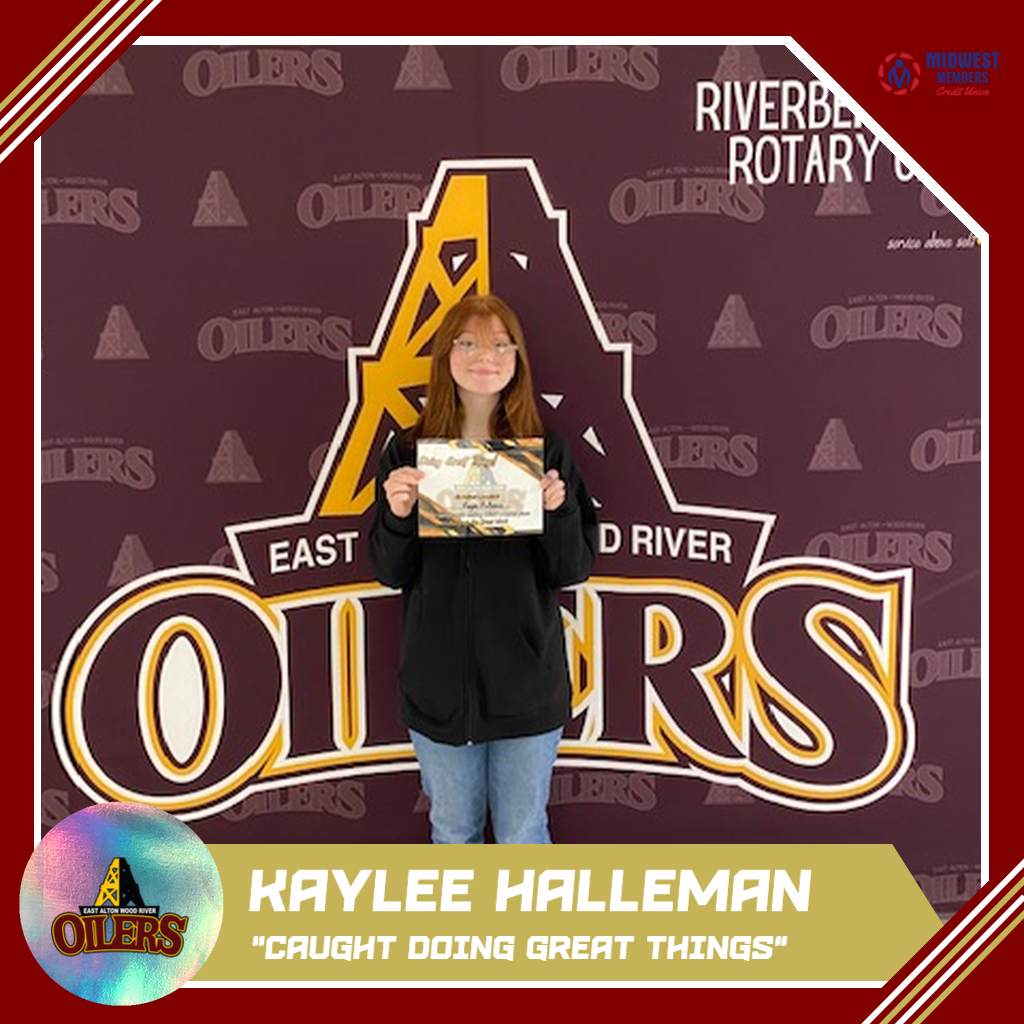 Students and teachers are taking advantage of the new ViewBoards in the classrooms of Mrs Parmentier and Mrs Catlin.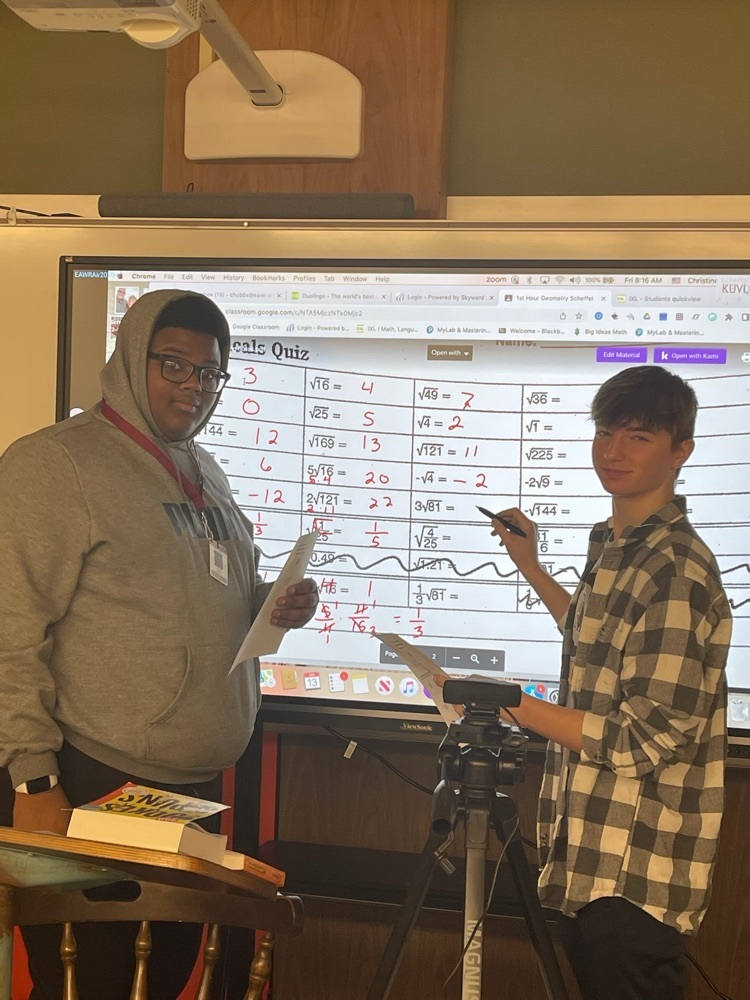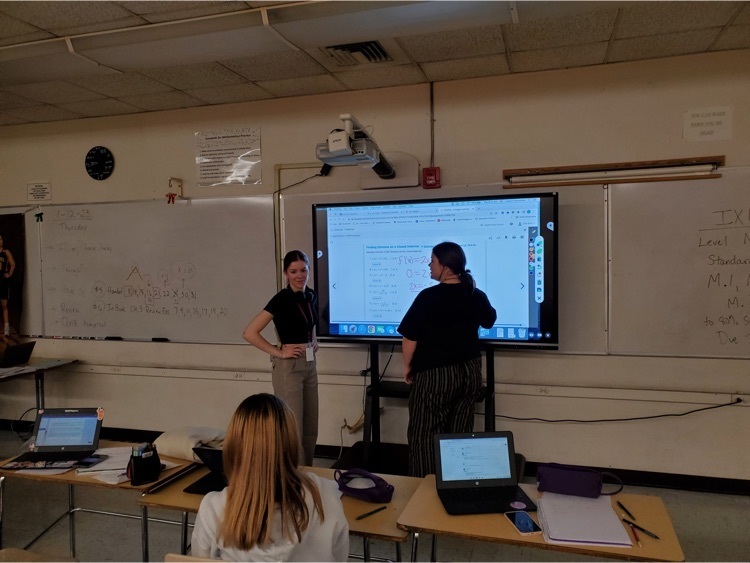 Here is our weekend schedule with the results from Thursday.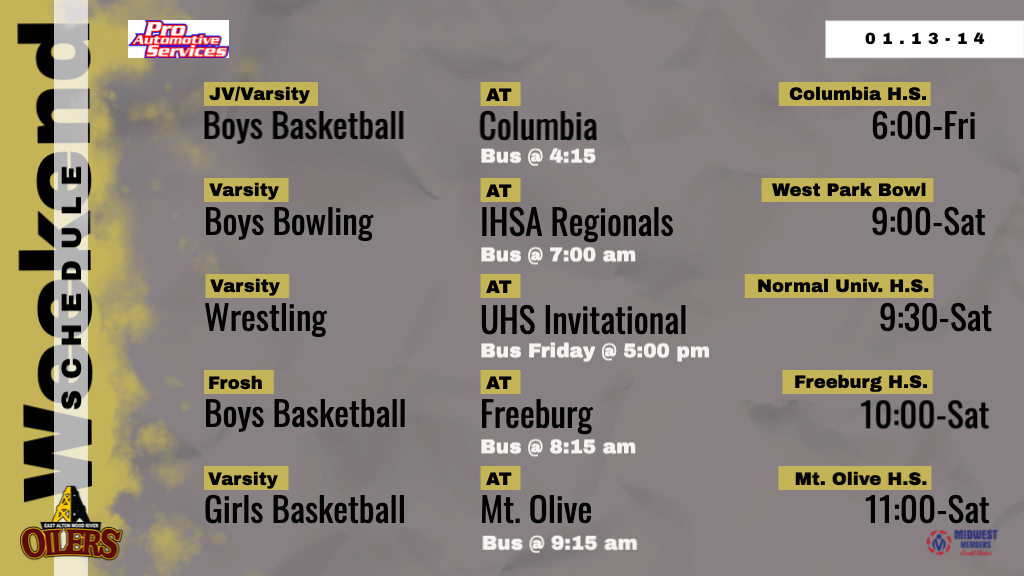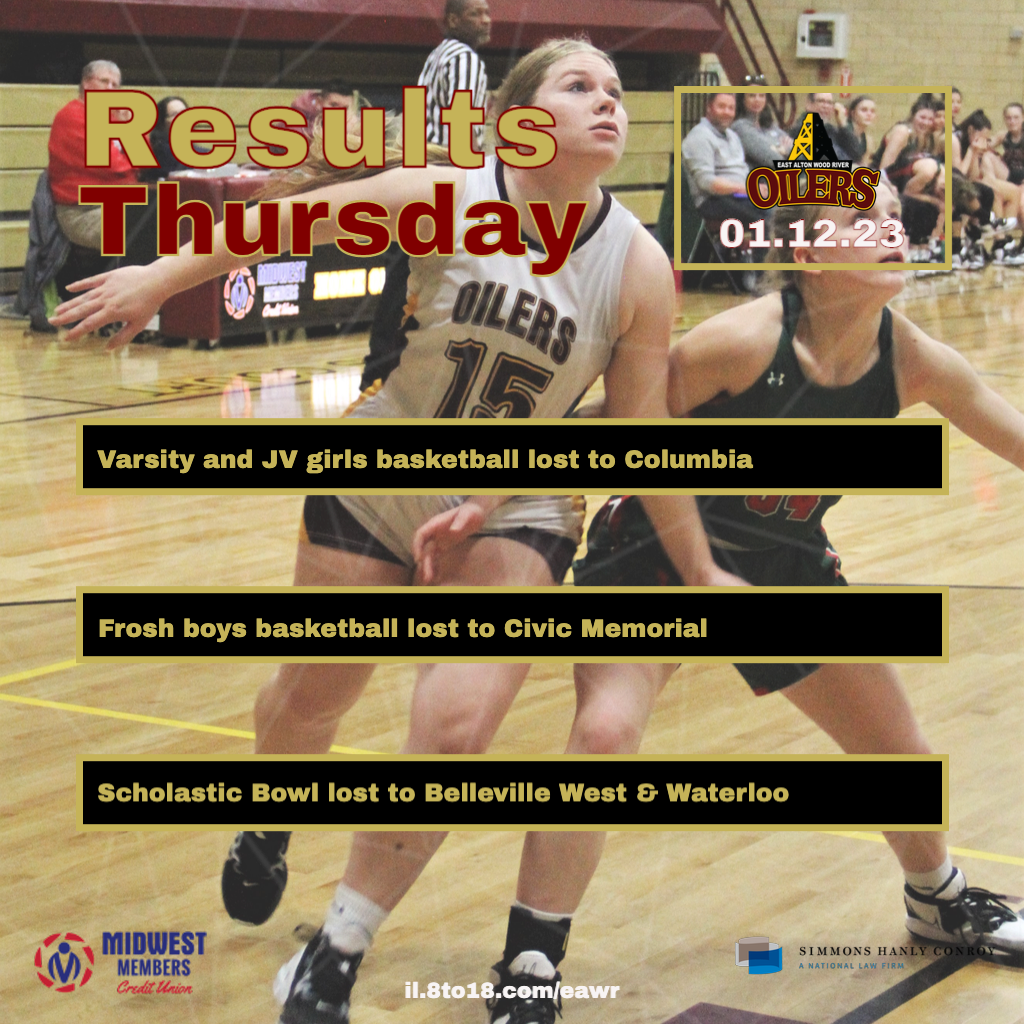 The Oiler Express Cafe is a busy place during academic lab!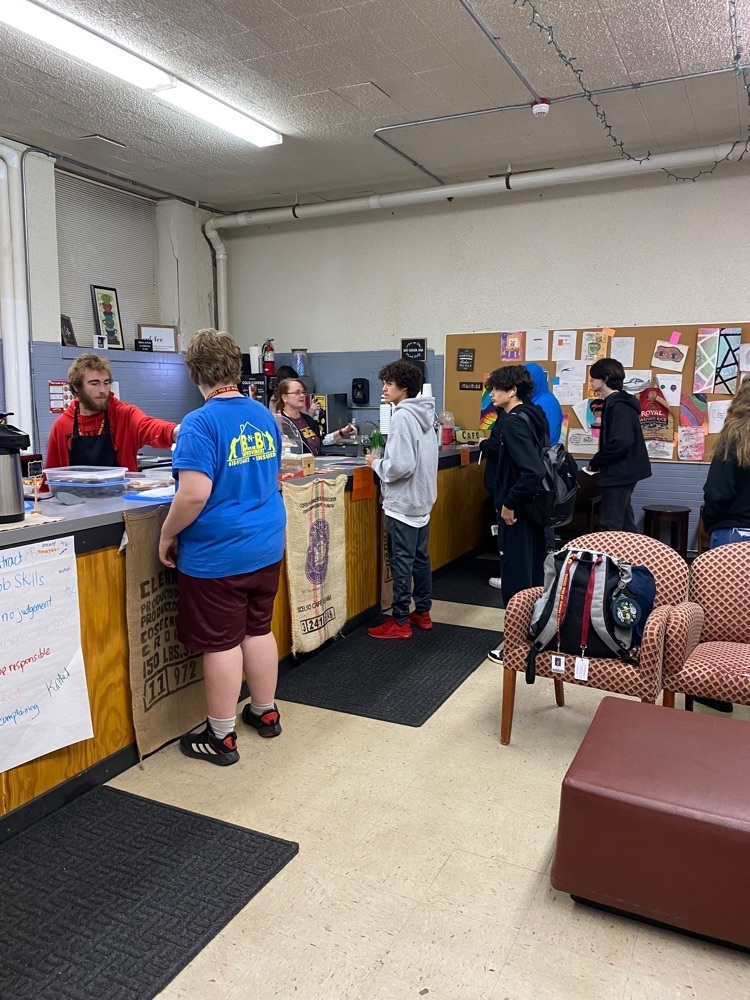 Save these dates Oiler Fans! Mike Fahnestock State Farm has donated shirts to all the Jr. Oiler players for the night to where during the high school game. He also has donated enough to give 75 away at the gate. Sizes will vary so arrive early.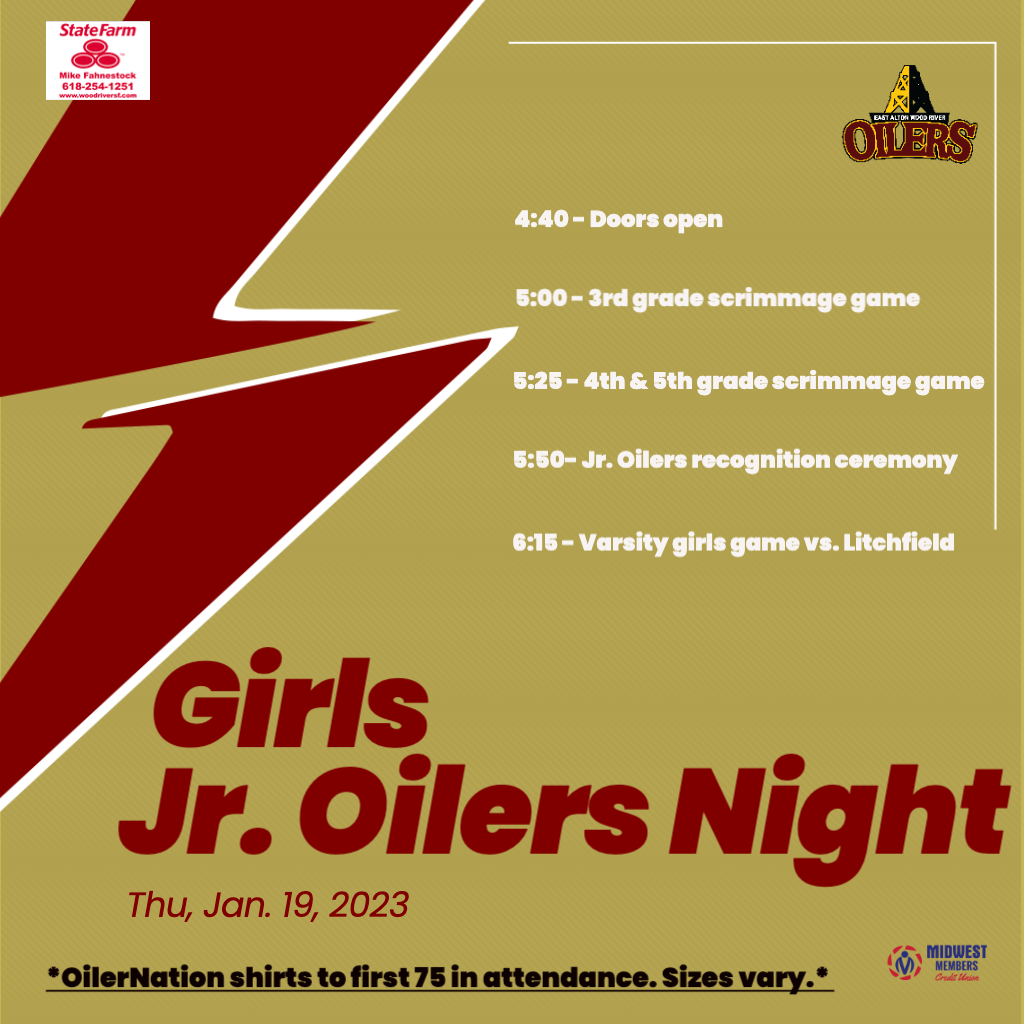 Today's schedule with Wednesday's results. Let's go Oilers!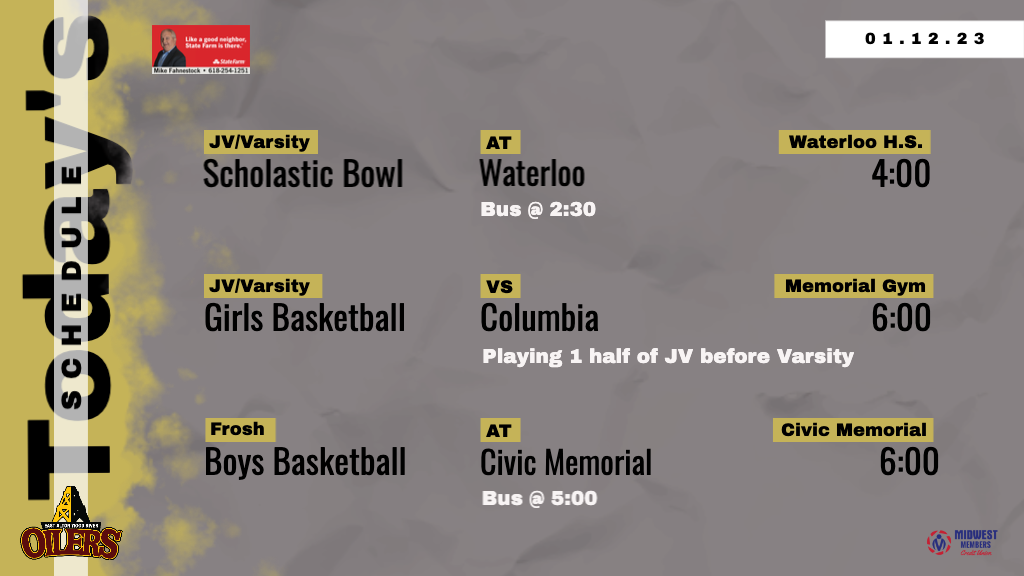 Today's schedule for athletics and yesterday's results.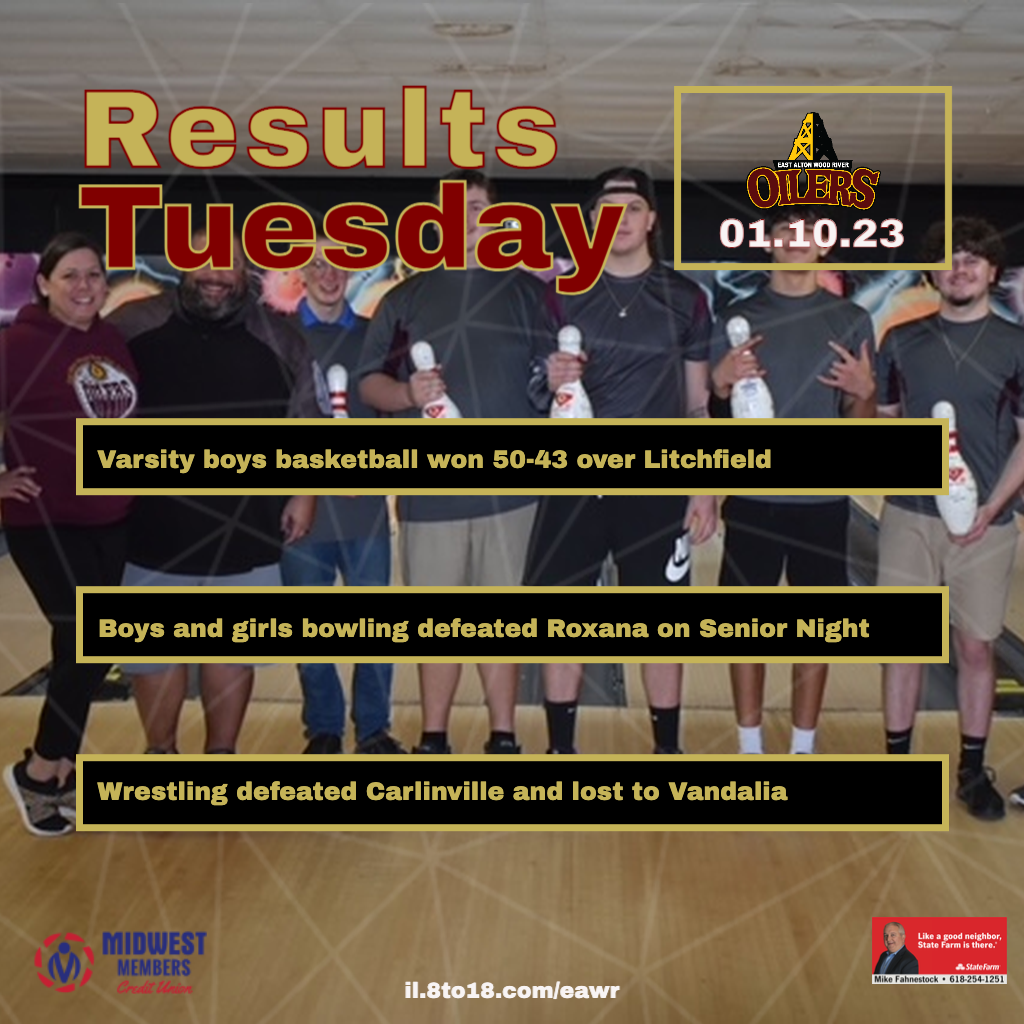 Boys bowling senior night. LJ Walker fired a 247 in game two and Brayden St. Peters rolls a 273 the following game. Brayden had all strikes except for the eighth frame where he got a spare. Proud of this group!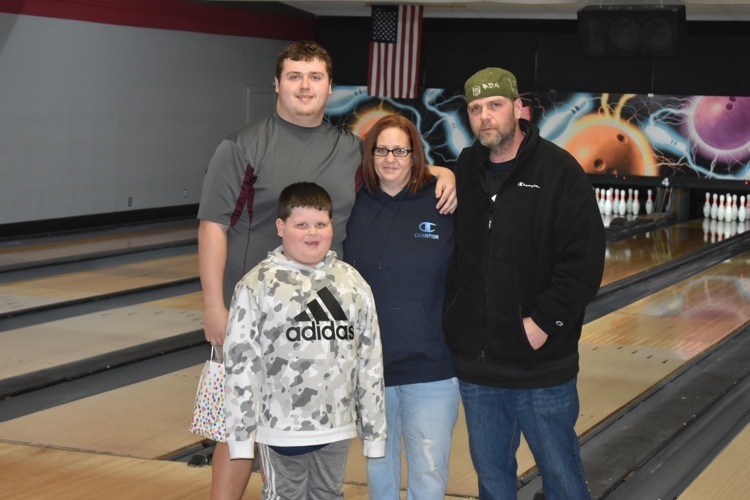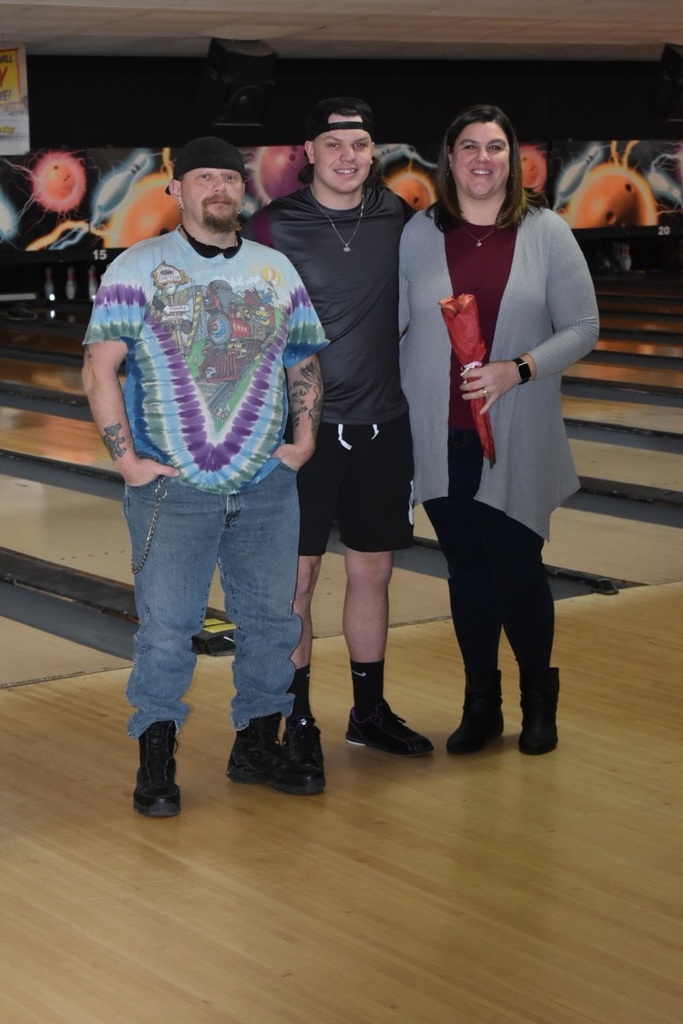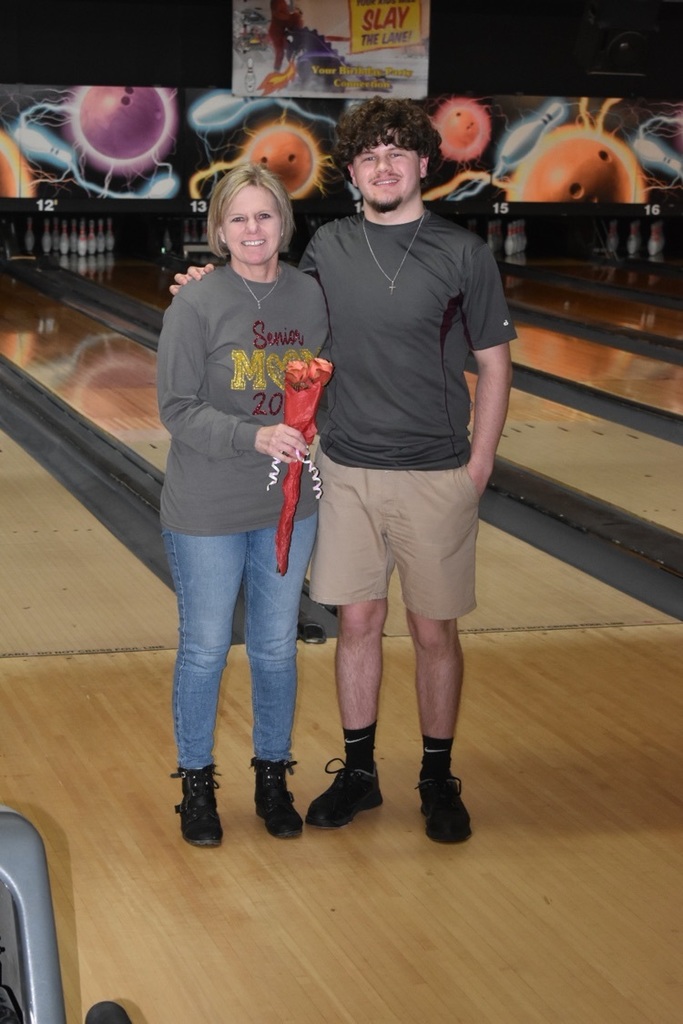 Our Jr. Oiler Basketball program has been having a great season! We will be recognizing them at a home basketball game next week. Jr. Oiler players and parents receive free admission and we have lot of special things planned for the players. Hope to see a packed house both days!!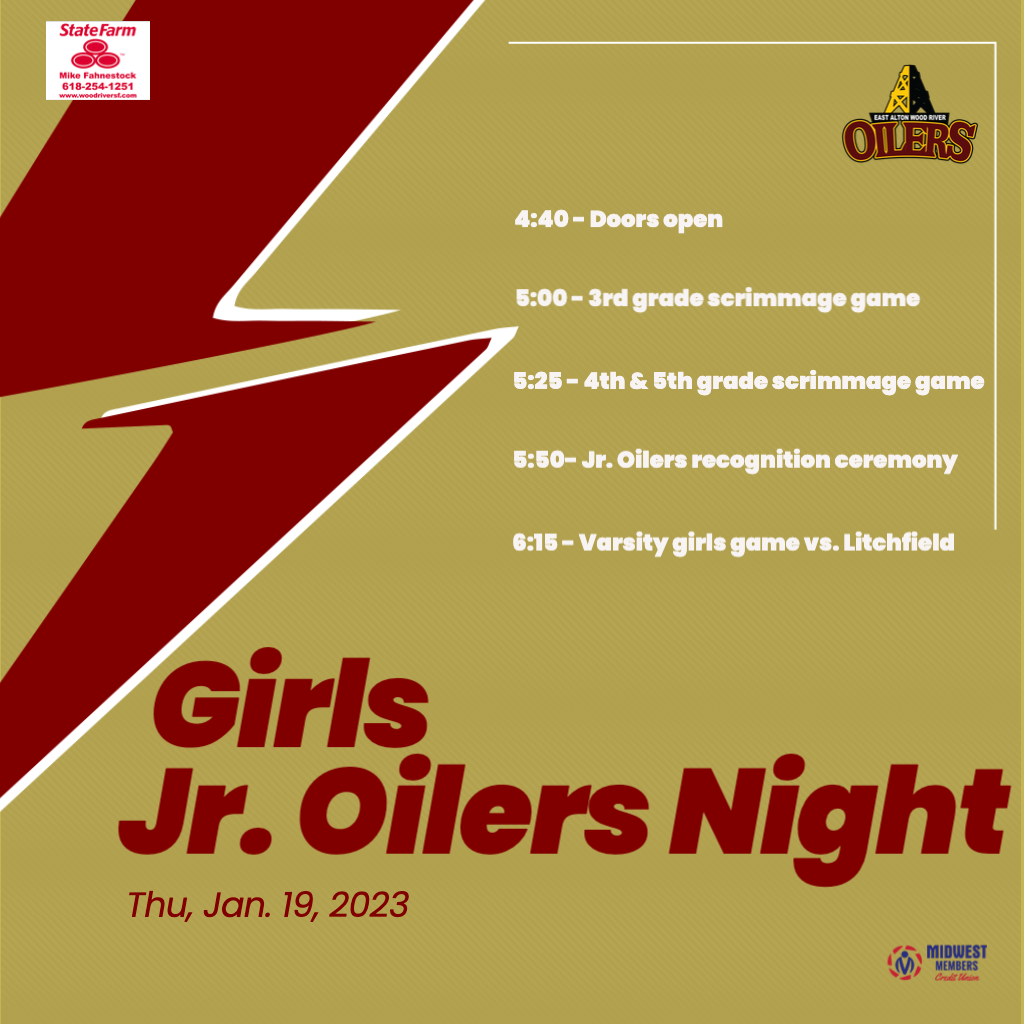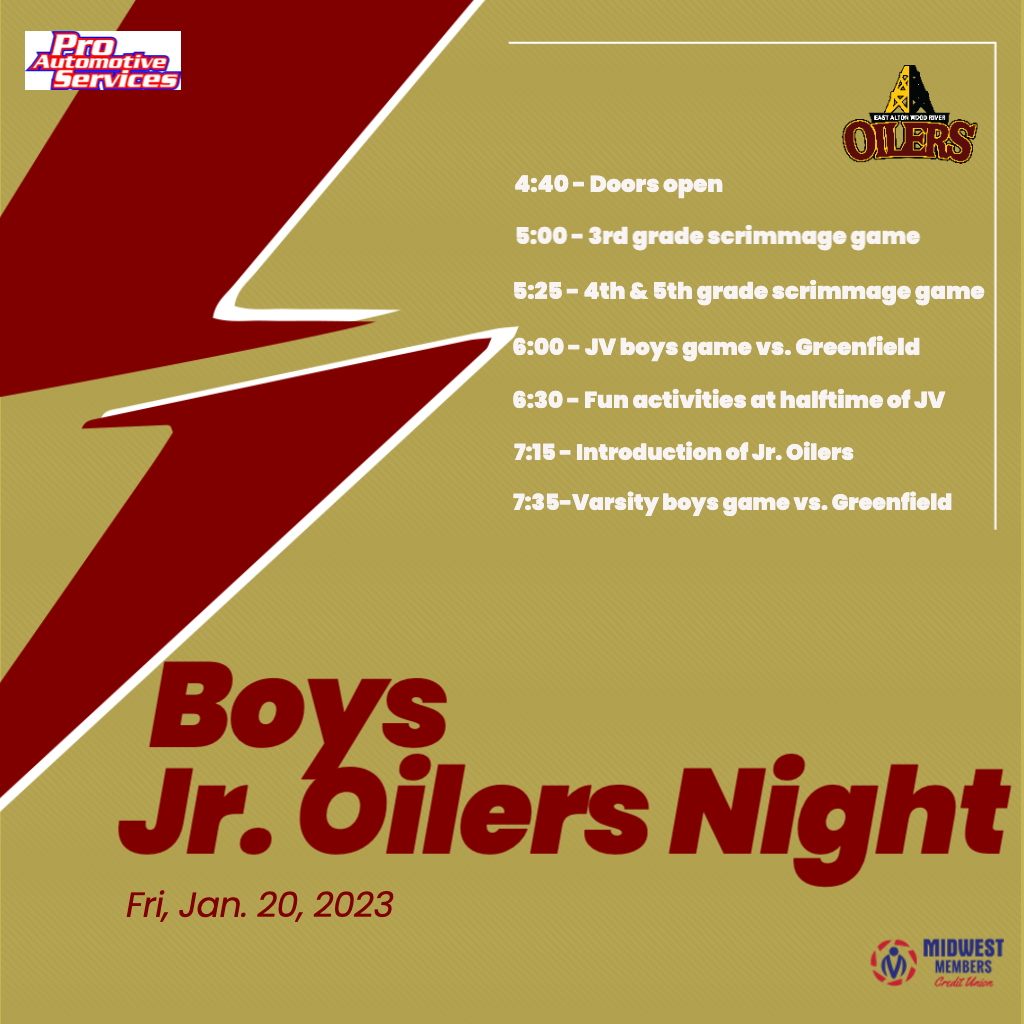 Tonight's boys basketball game will be broadcast on Litchfield's YouTube page. Here is the link: @LCUSD12YouTube
Here is the schedule for Tue, Jan. 10. There were no contests scheduled yesterday so no results to share.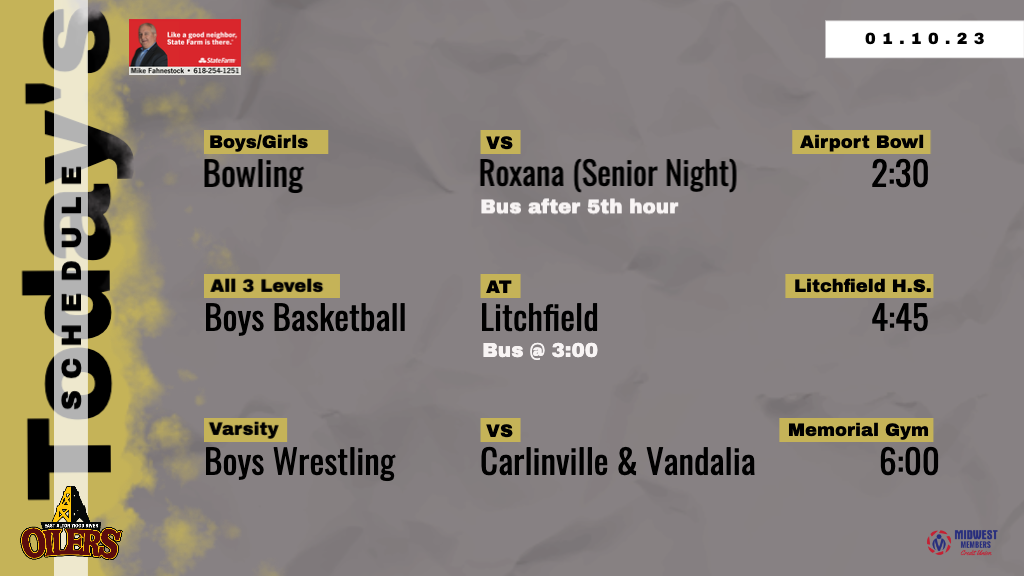 Weekend athletic results and today's schedule.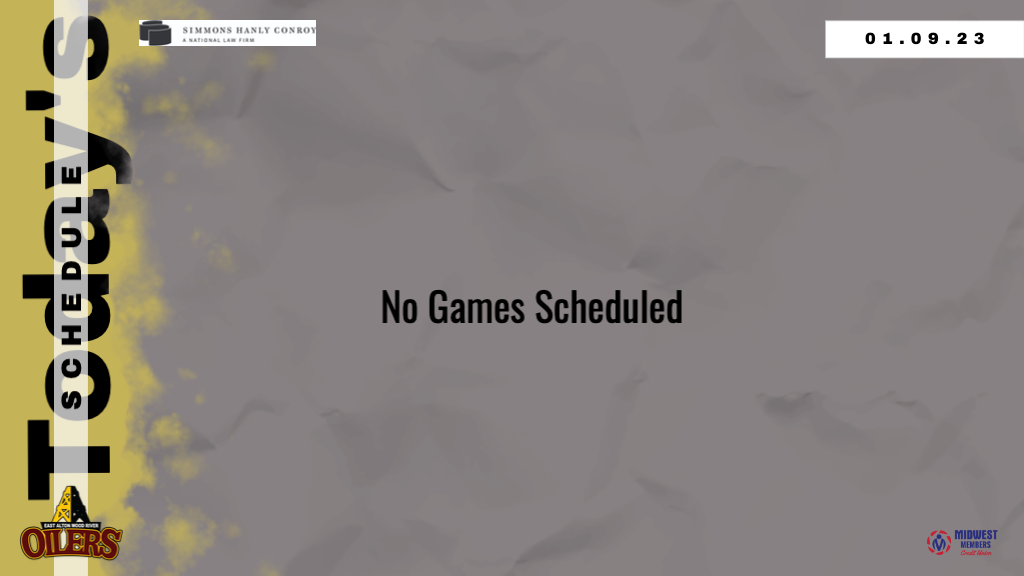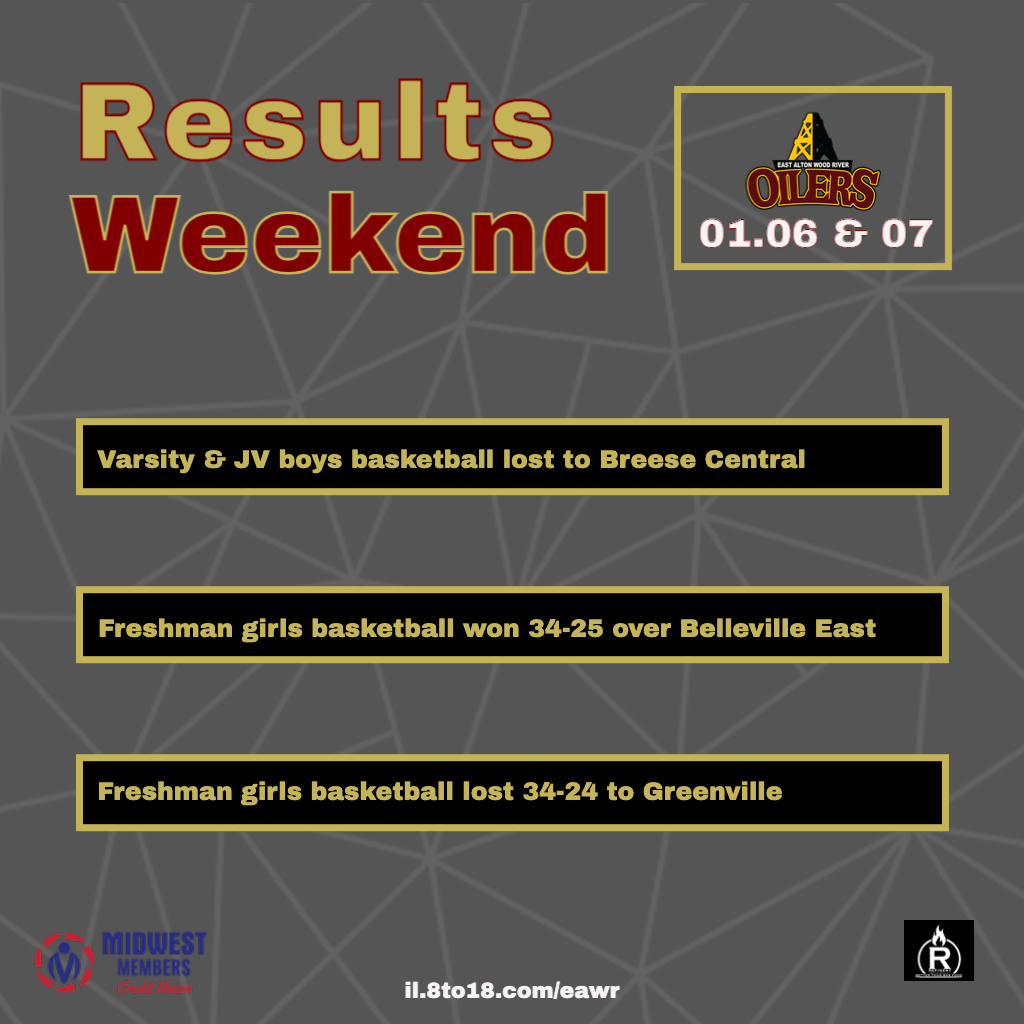 Weekly Parent Message for January 9th We will be on a regular schedule this week with a 2:30 pm dismissal. There is an After Prom Meeting on Thursday, January 12th at 6 pm in the College and Career Center (library) located in the Main Building. Please enter through the outer doors under the walkway off of Whitelaw. All junior and senior parents are invited to attend. Students need to be sure to bring a fully charged Chromebook and also school ID daily. If a student needs to get a replacement or temporary ID please go to the College and Career Center before school. We look forward to doing great things this school year!!
Both Aiden and Randy were recognized today for their quick thinking and helping someone in need over Christmas Break. Nice work you two!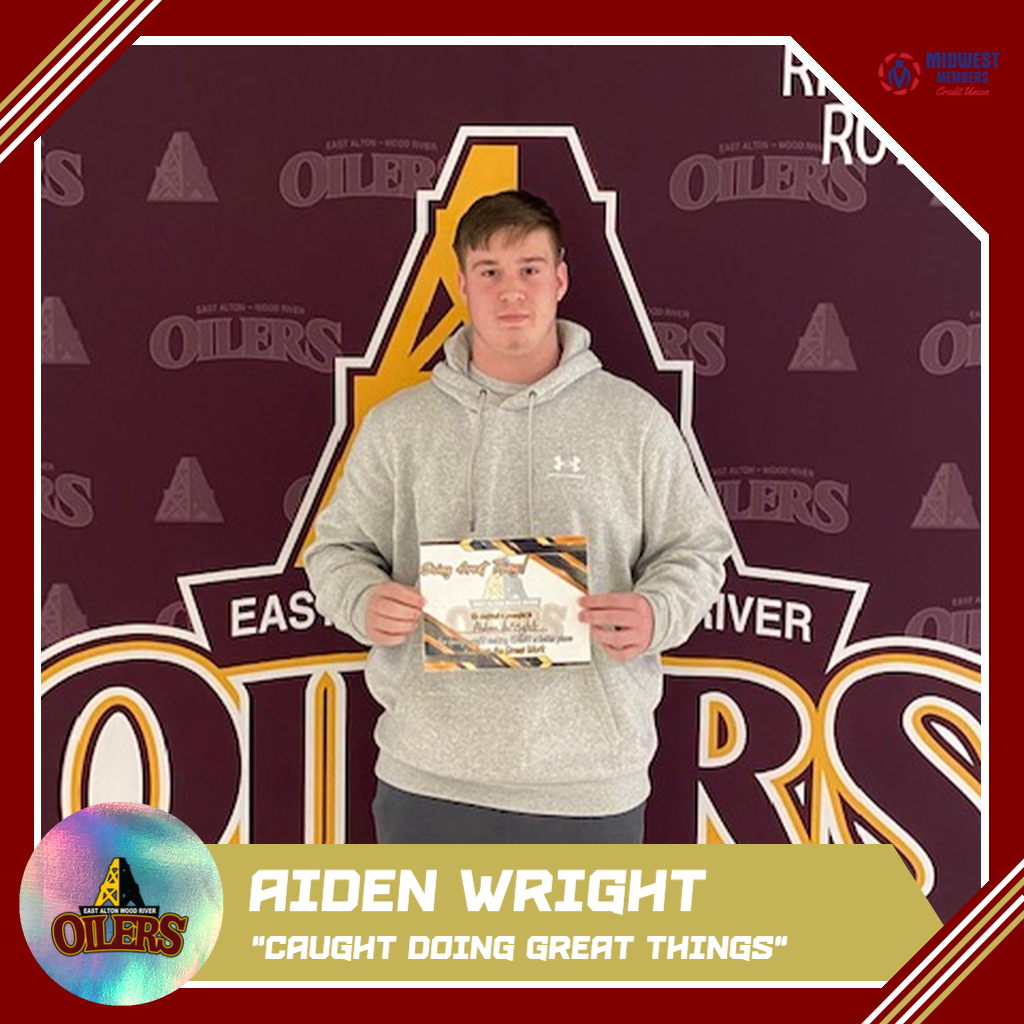 Friday, January 6, 2023 **"Sophomore through Senior students enrolled in honors math or science classes should check their emails for an invitation from Mr. Daniels to join Saturday Scholars. All of the information for the program will be in the email. If you'd like to sign up, simply send Mr. Daniels an email expressing your interest in the Saturday Scholars program. Deadline to accept the invitation is Wednesday, January 11th." **Attention ​​Seniors--if you are submitting a Senior Photo or a Senior Baby Photo for the yearbook, those pictures are due to Mr. James today. Please email any digital photos to him, or deliver hard copies to the Main Office. **There will be a 2 pm dismissal this week with no academic lab. We will return to the 2:30 dismissal schedule next week. ​​ **Seniors: Mrs Robinson is looking for 2 volunteers to sell raffle tickets at the basketball game tonight from 5:30-8:30. All of these hours count towards the community service requirement. Email Mrs Robinson if interested in volunteering. **There will be a boys soccer meeting next Wednesday during Academic Lab in the College and Career Center. See Mr. Johnson or Mr. Beatty for a pass to attend.